FACILITY LODGING + MEALS
Panthera Training Center provides exclusive lodging facilities less than 10 minutes from the training center, and on-site dining capability of approximately 100-120 people per meal period.
LIVING ACCOMMODATIONS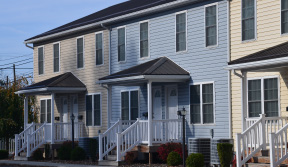 PTC provides a community of 18 townhomes in Moorefield WV for exclusive use by the training center students and instructors. The townhomes are just a 10-minute ride from the training facility under normal commuting conditions. Townhome accommodations include: 2 Bedrooms, 1.5 baths, and each with a full kitchen, living room and laundry room. All houses and townhouses have phones, wireless internet and cable TV.
COMMERCIAL ACCOMMODATIONS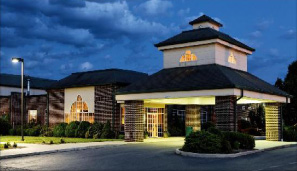 Within 8 minutes of the training center is the South Branch Inn in Moorefield WV, comprising 100 guest rooms, with queen and king beds. All rooms are non-smoking, and have hi-speed internet cable, TV/Free HBO, and guest laundry facilities.
FOOD & BEVERAGE SERVICES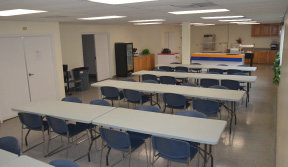 Food and beverage service is provided on-site at the dining facility (DFAC), serving three meals a day. The DFAC can also provide extra late-night meals to accommodate class schedules if requested in advance. Meals are consistent with US Military standards for nutrition, calorie content, and variety. Dining throughput is approximately 100-120 people per meal period.